Home quarantine is a hot topic in Australia at the moment. With Australian borders still closed to non-residents and quarantine hotels only allowing limited numbers of guests, travellers are eagerly awaiting good news. Thanks to the vaccine rollout programme, plans are in motion to increase travel in and out of Australia while testing alternative quarantine solutions that are more affordable than mandatory government arranged hotel quarantine, which, until recently, has been the only option for travellers arriving in the country.
In this article, we answer all your questions about travel restrictions, quarantine requirements, home quarantine options and quarantine facilities in Australia.
Can I travel to Australia?
At present, Australia's borders are closed to non-residents. Australian citizens, permanent residents, immediate family members and travellers who have been in New Zealand for at least 14 days before departure are currently eligible to travel to Australia. That being said, the government aims to slowly but surely increase travel in and out of Australia alongside the national vaccine rollout. As part of this reopening plan, a digital border pass is in the development stage to document travellers' vaccination status, which will eventually replace the Covid-19 travel declaration form and incoming passenger card.
Can I travel interstate in Australia?
Different states and territories in Australia can set their own travel restrictions. This includes border closures, restricted in-state travel and mandatory quarantine upon arrival. Many states require travel declarations for people travelling from selected areas such as declared hotspots or public exposure sites. The Australian Government Department of Health keeps its website updated with the latest information regarding border restrictions and lockdowns in each state and territory.
How long do I have to isolate myself after travelling to/in Australia?
Everyone arriving in Australia is subject to a mandatory 14-day isolation period. The same applies to interstate travel between selected states, as mentioned above. Until recently, the quarantine system was restricted to government arranged hotels, where guests are not allowed to leave their rooms or receive any visitors for the duration of their isolation period. Travellers are responsible for the steep cost of their hotel quarantine stay, which includes three meals delivered contactless per day. After the 14-day isolation period in the city of arrival, travellers are allowed to travel nationwide under relevant state and territory travel restrictions, which may require further quarantine.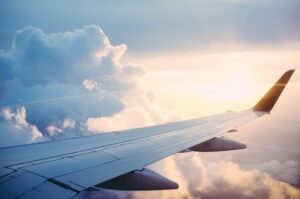 Can I quarantine at home in Australia?
Australian prime minister Scott Morrison recently expressed his hopes that the current hotel quarantine system will soon be complemented by the option of home quarantine. The strict health precautions that are necessary for effective isolation pose a challenge for home quarantine since it is more difficult to monitor people who are isolating outside of government arranged quarantine facilities. South Australia, however, is paving the way in this regard with their home quarantine trial, which could be expanded nationwide. There is certainly a push to find successful solutions for regulating home quarantine and providing a more sustainable and cost-effective alternative to mandatory hotel quarantine.
How does home quarantine work in South Australia?
South Australia is using a mobile app, Home Quarantine SA, to trial run home quarantine. The state plans to expand the trial to international travellers as soon as it is possible. The Home Quarantine SA app, which is supported by SA Health as well as SA Police, allows users to view their expected quarantine completion date, complete daily symptom checks, receive notifications for their Covid-19 testing schedule, and access general health support and resources.
Fully vaccinated travellers who are eligible for home quarantine in South Australia need to use a phone or device that is linked to their secure account on the app to verify their isolation progress. Scheduled Covid-19 testing has to be done at designated drive-through testing sites while geolocation and live face recognition are used to conduct randomised location check-ins. Should a person miss a location check-in, they will receive a phone call from the Home Quarantine SA team to explain what happened. If a person cannot be reached telephonically, a compliance officer may visit their approved quarantine address to make sure they are safe and compliant with isolation requirements.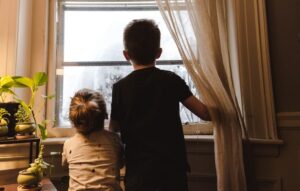 How do quarantine facilities work?
Purpose-built facilities such as the 1,000-bed quarantine facility that Queensland is building next to Wellcamp Airport outside Toowoomba, present another alternative to isolating in hotels. These facilities could help prevent further lockdowns by reducing the risk of infection and transmission between guests staying in hotels, which are not necessarily structurally equipped for people who are potentially carrying and transmitting a dangerous virus. The quarantine facility in Queensland will be a mix of single, double and family accommodation in cabin-style units, each with its own balcony. Facilities such as these will likely be reserved for high-risk travellers.
What is the best place to quarantine when relocating to Australia?
For people relocating interstate to South Australia, home quarantine is an attractive option. As a convenient and cost-effective quarantine solution, home quarantine will be favourable across Australia as this system is gradually implemented nationwide beyond South Australia. Once the Australian borders are open for international travellers, including people who are relocating from abroad, home quarantine poses an added benefit for new homeowners and renters. The option to quarantine at home will allow people to immediately move into their new house without spending unnecessary money on hotel quarantine or short-stay accommodation.
So, if you are planning on moving to Australia, it is not too early to start looking for your next home!
Need relocation assistance?
Reach out to Claymore Thistle today to book your free consultation for relocation to Australia! Claymore Thistle offers a wide range of relocation services such as corporate relocations!