Your Trusted Relocation Agents
Moving has never been easier, let us handle the details
Assist
We take care of every detail so you don't have to
Are you thinking of moving but feeling a little overwhelmed?
Do you feel unsure where to focus your efforts first?
Would you love it if someone could just take care of it all for you?
ingAbout us
Taking the stress out of relocating
When most people picture Australia they think of white sandy beaches, surf life, and sunshine but did you know the Australian Alps get more snow than the Swiss Alps? In simple terms, we "don't know what we don't know" until afterwards.

Every relocation agent that works for Claymore Thistle has relocated at some point, and we found there are always things we didn't know and could have done better such as having a trusted person on the ground to help.
That's why we created Claymore Thistle to be the person in the know, that you can trust to take care of all the details of your move so all you have to do is turn up at the Airport relaxed confident and ready for the future ahead.
We are a Worldwide business with our headquarters in the Sunshine State Queensland, Australia. 
All of our relocation agents are qualified Real Estate Agents so we understand the laws and regulations relating to that State. 
We are here to take the stress out of relocating, making your move as seamless as possible. When you move with us you know you are in safe hands.
Services
Our relocation managers have got you covered
Executive Relocations
Moving your employees and want to know they are in safe hands? We can take the stress out of relocating for work for both employer and employee.
Outbound
Leaving is often the hardest part, what can you sell, what do you have to keep? Let us help you with leaving. We can sell your goods, your home, pack and move your belongings and clean.  
Visas
We have some excellent migration agents that we partner with and would be happy to recommend if you require a Visa or have Visa related queries. 
Accommodation
Let us help you find your new home. We can arrange for a short or long term rental, or we can act as buyers agents and purchase a property on your behalf ready for your arrival.
Suburb analysis
Not sure where to move? Let us analyse the suburbs based on your unique requirements and we can work with you to pick the best area that fits your needs using our knowledge of the area.
Orientation
Should you wish to visit the city of your choice ahead of the move we would be happy to pick you up and provide a guided tour of the place including some house viewings if you have the time. 
School / Kindergarten
Choosing suitable childcare and schooling can be so difficult. Let us help you with that. We can assist with advice, setting up tours and helping with applications as well as taking you to view and meet with the educators. 
Travel arrangements
Travel arrangements are made simple using our preferred partners. We can help you with flights, cars, accommodation en-route, anything you can think of just ask. 
Airport pickup
Our airport pick-up service makes arriving simple and effortless. We can take your bags and whisk you off to your accommodation, no taxi queue for you.
Why use our relocation company
Hundreds of thousands of people move interstate or abroad each year. Some do it by themselves, and others choose to get help from a professional relocation agency like Claymore Thistle. We are there to take care of all the details letting our clients simply relax and focus on the move.
We are a conduit to obtaining the best outcome in all aspects of the relocation. We understand the logistics and the impact of moving a household and we believe that the property someone lives in should complement their lifestyle as well as being practical for their budget and work requirements.
Whether you need help moving out, or moving in, we can make the moving experience seamless and hassle-free.
Book a consultation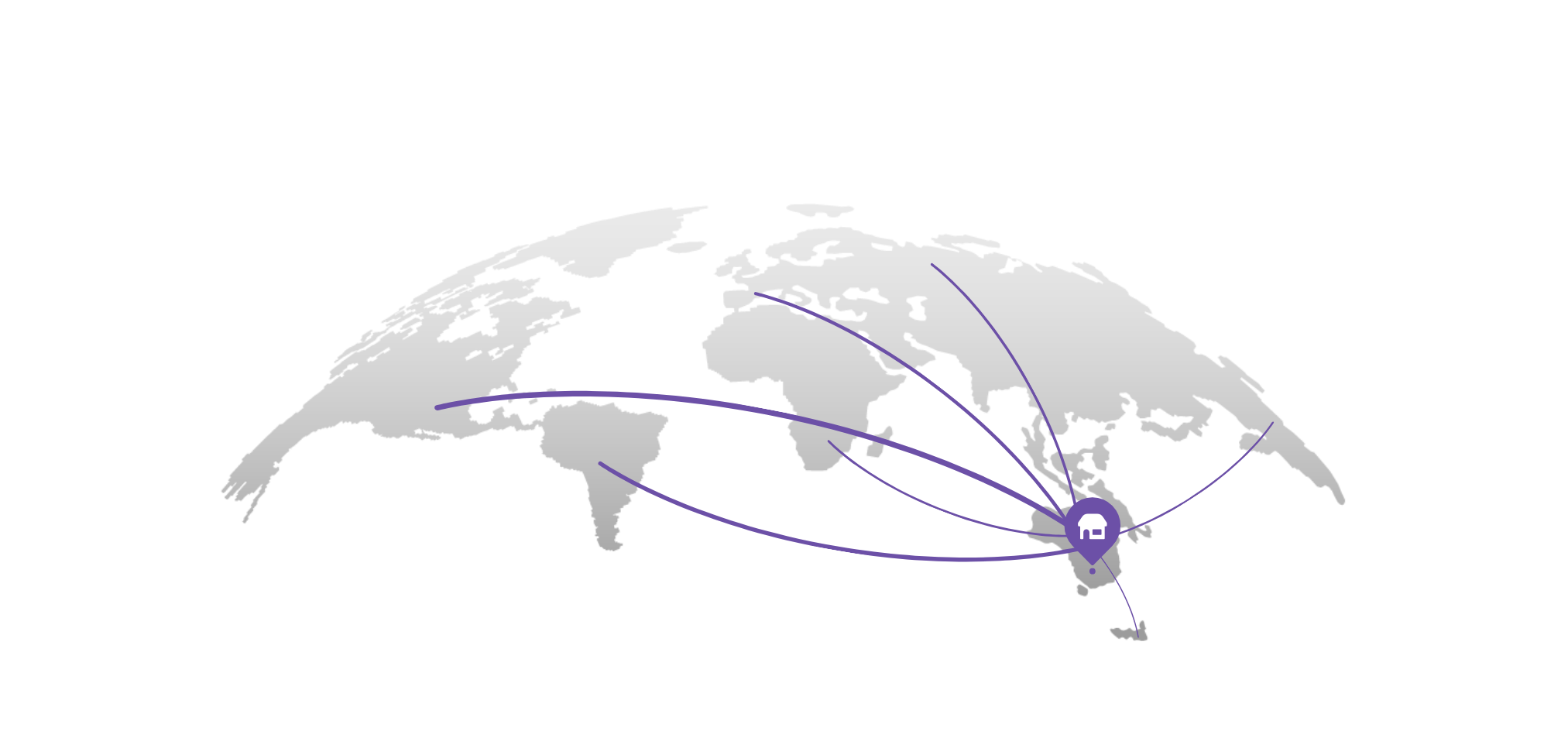 Our Mission
'Relocating families across the globe effortlessly and efficiently by providing local advice and on-the-ground support from start to finish'.  
Reviews
Hear from our past clients
The Timblo Family
Claymore Thistle could not have been better at orchestrating our move to Australia. They went above and beyond and helped us with the challenges that a family can have with such a big life change.
The Timblo Family,
Brisbane formerly Montana, USA
The Jenkins Family
We used Claymore Thistle to move a few months ago, and they were great. Glad we did as they helped us a lot, thanks!
The Jenkins Family
North Lakes Brisbane, formerly England, UK
The Lynch Family
Thank you so much for making our move to Sydney a smooth process! The team has gone above and beyond to help us from the moment.
They are so knowledgeable and incredibly responsive which really put our minds at ease and hugely reduced the stress of relocating from abroad (with 3 young children)!
We couldn't have done it without the help from Leona and all of the amazing Claymore Thistle team!
The Lynch Family
The McGonigal Family
Leona and the team from Claymore Thistle have provided excellent service from start to finish.
They have provided personalised help and support that has certainly made it possible for our family of 5 to emigrate with a lot less stress and difficulty than we would have otherwise had!
I highly recommend Claymore Thistle for anyone looking for practical help with relocation to Australia, tailored to their situation.
The McConigal Family
As your business grows and expands, there often comes a point where you might need to do one of the following things: Relocate a hire from another location because there simply aren't any staff to...
read more