Buying a house in Australia is quite a tricky business at the moment. With COVID-19 restrictions limiting our interstate movement and changing the industry's traditional approach to marketing and showcasing properties, finding the right house comes with a myriad of challenges that could slow your relocation plans down. Considering the added difficulties of moving goods and flying interstate right now, the benefits of using a relocation agent to help you facilitate your move are clear as daylight. Relocation specialists have a broad network of people they regularly work with to make things happen — from attending auctions and arranging house viewings to negotiating the best deals and handling all the pesky paperwork that makes the head spin for most. If you're wondering where to look to for help and advice in this time, your answer lies in partnering with a well-rounded relocation company to ease the pressure of finding and renting or buying a new property, making the move and settling down in your new home. Let's look at some of the major benefits of using a buyer's agent during the pandemic.
Buyer's agents understand the market
In the uncertain landscape of 2020, there is infinite value in trusting experts who have an enormous head-start in their specialist fields. Buyer's agents know the real estate industry like the back of their hands and have quickly adopted new strategies over the past couple of months to operate in the pandemic status. Purchasing a house is no small task. Clinching a bad deal can set you up for years of problems. Understanding the housing market requires a refined knowledge of how the industry is impacted by COVID-19, how trends will develop and fluctuate in the coming months/years and how this translates into sensible property investment. What is the best time to invest in property? The best place? What is the best mortgage rate for first-time buyers? How is a property's value influenced by its proximity to schools, universities, hospitals and shops? Should you rent rather than buy for now? It's easy to spiral into a panic when you start thinking about all the external factors influencing your purchasing decisions, but working with an experienced buyer's agent will help you make informed choices that will benefit you in the long run.
Your needs are the blueprint for what you'll receive
Our most popular service at Claymore Thistle is finding someone a new home. Even under normal circumstances, travelling long distances to look at houses and negotiate deals is exhausting, impractical and expensive. During the pandemic, restrictions on interstate travel and quarantine rules upon entering different states make this investigative part of the relocation journey even more unfeasible. We carefully map your unique needs and requirements to create a clear image of what you are looking for in a home. If you're unfamiliar with the area you're moving to and you don't know where to start looking for houses, we'll conduct thorough suburb analysis to find the neighbourhood that fits your lifestyle.  
  We take into consideration your family, hobbies, line of work — you name it. Perhaps you want to be surrounded by students and young working people, or perhaps you prefer a quiet neighbourhood with more mature residents. If you have kids, you probably want to stay close to schools and/or universities and be in close proximity to nice parkland where children can play. If you don't have a car and need to commute to work every day, living near public transport is essential. If you have pets, you'll need a garden. No detail is too small to leave out. Based on this, we curate properties that fit your specifications and visit each potential house or apartment to make sure you receive your money's worth. You shouldn't have to settle for anything less than perfect when we have a fantastic network of connections to find the best possible accommodation for you and your family.
Buyer's agents will negotiate the best deals for you
Many people think that they'll save money if they skip the "middle man" and directly negotiate with landlords and property sellers. But this is a big myth. A buyer's agent's goal is to provide great customer service to you and find the best home to suit your needs, so naturally, they'll do everything in their power to finalise the fairest deal possible. Firstly, the chances of landing a better deal is much greater if you leave negotiations to your buyer's agent. They know how to identify unseen problems in a house and when to demand lower prices — something an inexperienced eye will easily miss. Secondly, if you set out to find a home on your own, you might be setting yourself up for long term headaches and added expenses if you sign the first contract that comes your way. Furthermore, property prices and conditions are different in every town or city, so using an agent who is established in the state or area you're relocating to is an added benefit since they'll have a better understanding of the local market and might even be able to negotiate local rates.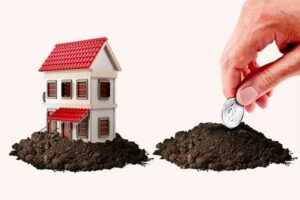 You'll get more than you bargained for
If you use a buyer's agent from a multifaceted relocation company, you're not only signing up for assistance on securing a property. Everything you need from the real estate agent through to the removal company and even the driver picking you up from the airport will be handled by a team of professional, experienced and well-connected relocation specialists who prioritise your needs above all else. Joining hands with Claymore Thistle for your relocation journey includes arranging leases/purchasing contracts, connecting utilities and furnishing the house ahead of your arrival. We'll even stock the fridge for you if need be! Having a friendly face await you at your new home goes great lengths in helping you orientate yourself in an unknown city. These service benefits are paramount in the current climate where the reconnaissance mission that is typically undertaken ahead of a move is compromised due to COVID-19 restrictions.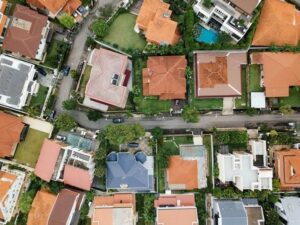 If you're seeking guidance and advice in this time, consider the immense benefits of using a buyer's agent to find your dream home. The team from Claymore Thistle combines skills and expertise in location analysis, house hunting, the moving process and making the absolute best of your new setup. Reach out to find out how you can win from using a relocation agent in the pandemic status.
Claymore Thistle: We are you relocation agents Australia!