Deciding to pack up your life and move to a different state or country is no easy task, but in today's age, it is easier and more accessible than ever to embark on such a mission. With technology, modern working opportunities, and well-connected international travel networks, it is possible to make the big move and explore the world like you have always dreamt of doing!
From making new friends to learning a foreign language, there is so much to gain by opening yourself up to new experiences. Here is why you should consider moving to a new city in 2022.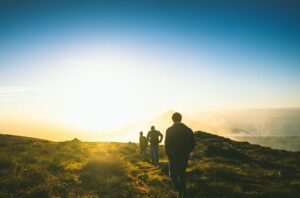 You can get a fresh start
Moving to a new place will give you a rare opportunity to start fresh, both in your personal and professional life. If you feel stuck in your routines, having a clean slate in a place where no one knows you could be just what you need to push you in an exciting new direction. Perhaps you are looking for a career change or maybe you want to challenge yourself to be more self-reliant. Whatever the reason, moving to a different city or country will renew your perspective and help you create the life you have always envisioned.
You can make new friends
Making friends in a new environment may seem daunting but it will help you settle down and feel at home in your new city much quicker. You may even find that it is easier to meet people after moving to a new city since you might be more open to broadening your horizons and challenging the limits of your comfort zone. Meeting people from different walks of life will introduce you to new experiences and make sure that you have someone to support you through both the good and the difficult times of this new chapter in your life.
You will get to know yourself better
If you are relocating to a new city or country with your partner, your family, or your friends, you will already have a support system in place. Making a big move on your own, however, is a whole different game. Embarking on such a life altering adventure will teach you things about yourself that you have never known before. You will discover your resilience, learn to be content with your own company, become more independent, and fall in love with doing things by yourself.
You can learn a new language
There is no better reason for learning a new language than moving to a foreign country. Language is an important part of culture and community. Committing to learning a local language in your new country of residence will help you immerse yourself in your new environment, make friends quicker, and have an easier time navigating daily tasks such as taking public transport or shopping for groceries. Once you start learning the local language, you will also feel a greater sense of belonging. As a bonus, your language acquisition will progress much quicker if you hear people speak it around you all day long!
You can grow in your career
New places mean more job opportunities. Depending on your qualifications and skills, your job may be in higher demand in different locations, which gives you a greater chance of advancing your career and even earning a higher income. Learning new skills and acquiring a foreign language will also enhance your resume and open doors for better job offers in the future. Furthermore, meeting new people is a great networking opportunity that may just guide you to your next job!
You can save money
With more and more people working remotely and online, many working professionals are seeking lower living costs in smaller cities and towns while still working on their careers. As a result, there is a growing trend of exchanging the high-cost city lifestyle for a quieter and slower-paced life in alternative locations to save money while continuing to build a profitable career. If your job and desired lifestyle allow for it, you could cut back on your living expenses by relocating interstate or internationally to a town where you can enjoy your dream life without compromising your professional aspirations.
And finally, you will move out of your comfort zone
There are countless places to see, sights to marvel at, and experiences to enrich yourself with. Moving somewhere new will allow you to see the world and discover things you didn't even know existed. Once you step out of your comfort zone, your life experiences will be completely altered. Your ways of thinking will change, you will be exposed to languages and cultures that you have never encountered before, and the things that seemed impossible before will now just be another adventure.
The thought of moving across the country or venturing into a foreign country is scary, but the risk will pay off instantly. You will quickly realise how big the world is and how much there is to experience and learn from. You never know — you may find your dream job, discover your new favourite food, and meet the people who will stick around for the rest of your life!
Ready to move to a new city in 2022? Then learn more about our relocation services and corporate relocations today!
Reach out to Claymore Thistle today to schedule a call for relocation to Australia!