So, you've decided to move to Australia, but you have no idea which city is best for you. Whether you are relocating permanently or for a few years for work purposes; there is a colourful selection of major cities to pick from to experience Australian life.
Australia has eight capital cities, each uniquely charming. Keen surfers will be enticed by the beaches along the Gold Coast south of Brisbane while hikers and wildlife enthusiasts will be fascinated by the great outdoors surrounding Adelaide. Sydney, on the other hand, is a cultural melting pot with bustling streets as opposed to the laidback atmosphere in Perth, one of the smaller cities in Australia.
Let's find out which is the best city in Australia to live in!
Sydney, New South Wales
Home to some of Australia's most famous landmarks such as the Opera House, the Harbour Bridge and Bondi Beach, Sydney is a popular destination for travellers and long-term expats. Sydney is the most populated city in the country and has a multicultural demographic, which means that languages such as Vietnamese, Mandarin, Arabic, Cantonese and Greek are all widely spoken here. If you enjoy the fast-paced city life and want to be in the middle of all the action, Sydney is just the place for you. The city has a wealth of work and business opportunities and is the highest-ranking city in the world for international students, while the large expat community offers a valuable support system and connection point to those who are new in town. As a bonus, the pleasant weather, stunning beaches surrounding the city and the welcoming community of shops, weekend markets and seaside bars are the perfect recipe to make you feel like you are always on holiday! Get here all the information you need for relocating to Sydney!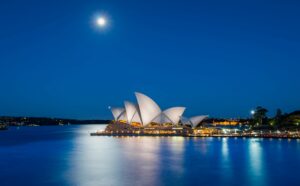 Melbourne, Victoria
For artists, musicians, filmmakers and other creatives, Melbourne is a fantastic place to call home. An important cultural landmark for Australia, Melbourne's rich history is honoured by the broad selection of historical museums and art galleries, and reflected in the striking architecture, remarkable street art and diverse culinary scene. The city has an active culture of live performance, and hosts a multiplicity of festivals and cultural events throughout the year — the largest of which includes the Melbourne International Arts Festival and the Melbourne Fringe Festival. With the abundance of nightlife and weekend activities in the city, Melburnians are spoiled for entertainment choice! And for those seeking peace and quiet, the scenic mountains, rivers, beaches, public parks and gardens sprinkled in and around town create a tranquil environment to ensure you'll never feel trapped by the city. More about relocating to Melbourne here!
Brisbane, Queensland
Brisbane is known as the "River City" of Australia — you can probably guess why! In the heart of the city is the Brisbane River (also known as Maiwar), the longest river in South East Queensland. Although the river isn't used very much for swimming, it serves as an essential natural landmark in the city and homes rarely-sighted animals such as crocodiles and bull sharks. Wildlife enthusiasts will find Brisbane's animal kingdom fascinating, and should pay a visit to the esteemed koala sanctuary (the largest in the world!) that is located just outside the city. Brisbane's proximity to the famous Gold Coast is a massive bonus for surfers and beach goers alike. Along with the long-stretching beaches and prime surfing spots, the Gold Coast has plenty of hiking trails amid the mountains and rainforest. This region is also known for the rare bird species spotted in the forest and valleys. Anyone who loves the outdoors would feel right at home in Brisbane. Contact Claymore Thistle, your Relocation Agents Brisbane, today and find here more information about relocating to Brisbane!
Perth, Western Australia
Perth is the perfect mix of city life and the countryside. If you are not overly keen on the hustle and bustle of big cities, you can enjoy an easy-going lifestyle in Perth without sacrificing on the convenience and excitement of urban living. While the capital of Western Australia is rather isolated from other Australian cities, it is located near Jakarta, Indonesia, which is convenient for those who plan on travelling. Weekends in Perth consist of exploring the nature parks and hiking trails surrounding the city, or enjoying the scenic vineyards and kicking back at one of the wineries, breweries or rum distilleries to sip on locally-crafted refreshments. The beaches and public parks in and around the city also contribute to the charm that makes Perth such a popular pick for families who are relocating to Australia. Learn here more about relocating to Perth!
Adelaide, South Australia
Adelaide is another one of Australia's smaller cities. There is a homely atmosphere in the city that makes it feel more like a large town rather than a crowded urban landscape. This is an excellent place to reside in if you are keen for a relaxing introduction to living in Australia — the city is small enough so you can quickly find your feet; the public transport is convenient and easy to use, making it easy to get around if you don't have a car or driving licence; and living costs are more affordable than the larger and denser populated capitals. Adelaide is applauded as one of the most sustainable cities in the country, with a focus on renewable energy and green spaces like parks and botanical gardens. Similar to Perth, Adelaide is a well-loved city for families thanks to the leisurely lifestyle, pedestrian-friendly neighbourhoods and abundance of public outdoor spots where kids can safely play. Learn more about your Relocation to Adelaide! With Claymore Thistle your Relocation Adelaide will be easy and smooth!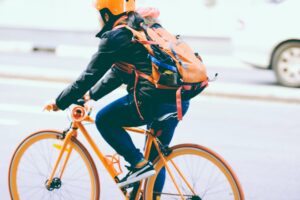 Canberra, Australian Capital Territory
Canberra is the national capital of Australia and is home to numerous institutions, monuments and museums of significance to the country's history and governance. The Parliament House, High Court, Australian War Memorial, National Gallery, National Museum and National Library are among the national landmarks established in Canberra. In the early 1900s, an international contest was run to choose a design for the then established national capital. The design that was selected was creatively inspired by greenery, gardens and natural vegetation, which can still be seen in the city today, creating a calming environment amid the concrete jungle. Locals have come to love Canberra as a culinary gem with a myriad of exquisite restaurants, wineries, breweries and bars. The city is also a vibrant creative playground with weekend markets, vintage shops and organic produce, all widely adored by the younger demographic and student population.
Hobart, Tasmania
Hobart is the second oldest capital city in Australia after Sydney and is also one of the country's least populated cities. The historic buildings and old-world architecture remain notable in the city, and creates a striking contrast against the contemporary builds of the last few decades. This quaint city is located at the foot of the breath-taking Mount Wellington and the entrance to the Derwent River. These two natural beauties play a distinct role in the everyday life in Hobart. Those who brave the hike to the top of Mount Wellington amid the well-preserved vegetation and bushland will be left speechless by the view from above! The waterfront is lined with top-notch local restaurants and the ferries are the ticket to visiting the renowned Museum of Old and New Art (MONA), the largest privately-owned museum in the country.
Darwin, Northern Territory
Situated at the northern edge of Australia, Darwin serves as a link to Indonesia and other southeast Asian countries. The city is the smallest and least populated of all Australian capitals, and was named after the naturalist, Charles Darwin. The region has a tropical climate with a wet season that usually arrives in late November or early December. Darwin's proximity to Asia is reflected in its culinary scene as well as arts and cultural practices. Cuisine from Indonesia, Malaysia, Sri Lanka, Cambodia, and Japan are common in Darwin, and is widely available at local street food markets. Water adventure sports and leisure activities like harbour cruising and snorkelling are popular among locals and offer a unique way to engage with the city's stunning natural surrounds.
Ok so we didn't actually pick a favourite did we…. it's like asking a parent to pick their favourite child. It can't be done* – not in earshot of any of the children anyway. We love it here and each town and city has its own unique charms that you will fall in love with. We don't think you would be disappointed wherever you choose!
(*its Brisbane sshhhhh!)
Still not sure which city is right for you? Contact one of our local relocation agents for a more detailed discussion [email protected] . Claymore Thistle: We are your relocation agents in Australia!