If you've been waiting for your sign to move to Adelaide, this is it! South Australia's beautiful green capital has just been named the most liveable city in the country, impressively ranking third on the list of 140 cities across the world. Stability, healthcare, education, culture, environment and infrastructure were all considered in this measure to name the world's most liveable city, and Australia performed exceptionally well with Perth, Melbourne and Brisbane also reaching the top 10.
Adelaide's laid-back and welcoming charm has never been a secret as one of the smaller Australian cities. Adelaide is the ideal home for those who seek a quieter, relaxed life without sacrificing the convenience and excitement of living in a city. On top of the lively arts and entertainment scene, diverse food culture, breath-taking outdoor sites and abundance of great schools, Adelaide is also regarded as one of Australia's most sustainable cities.
Want to learn more about this Australian gem? Here is what you need to know before moving to Adelaide!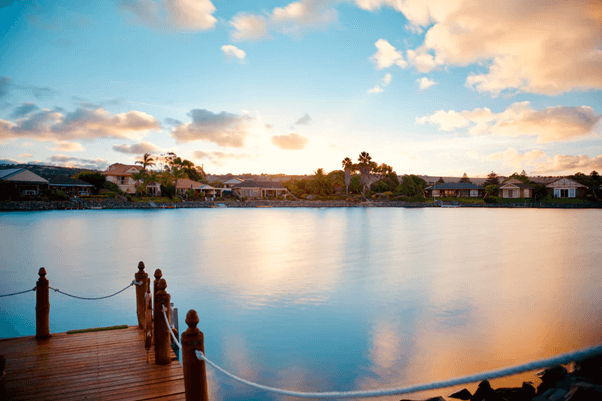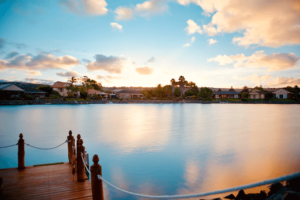 Adelaide is an affordable city to live in
One of the best things about living in Adelaide is the affordable cost of living. The average living expenses in Adelaide are lower than in any other major city in Australia! Accommodation is usually relatively easy to find, especially with the help of a buyer's agent in Australia who can set up viewings and negotiate contracts on your behalf. Inner-city apartments vary from AUD1,400-2,500 per month while prices are even lower in neighbourhoods outside the city centre.
For those looking to buy property in Adelaide, AUD500,000 can purchase a sizable family home with a backyard — perfect for raising children and letting pets run around! Comparably, these figures are much lower than average property prices in larger cities like Sydney and Melbourne. Furthermore, Adelaide has an efficient and affordable public transport system with a monthly metro pass that is priced at around AUD100. The city is safe and pedestrian-friendly, which means you can save money by walking or cycling around town or making use of public transport.
Expats and international students love Adelaide
Adelaide is home to a big community of expats and international students who migrate here from Europe, America, Asia and Africa. This diversity in residents has resulted in a multicultural mix of languages, art, music and food that can be experienced all over the city! Adelaide's foreign-born population represents around 30% of the city's residents while local universities host roughly 20,000 international students each year. Adelaide is now focused on attracting international students back to the city in cases where expats or temporary residents had to leave the country during the pandemic.
Adelaide is also embracing jobs and industries of the future, which is one of the reasons it is such a popular destination for interstate and international relocation. The city supports the adoption of technology and the move towards remote work, which provides working professionals with a bigger choice of cities to live in. Adelaide's smaller physical footprint and relaxed way of life make this city an attractive option for young talented workers who may now be able to move away from megacities and continue working remotely. With its future-focused vision for the city and its residents, Adelaide proves once again that dynamite comes in small packages!
Nature lovers will feel right at home in Adelaide
Thanks to its prioritisation of renewable energy and public green spaces such as parks and botanical gardens around the city, Adelaide is considered one of Australia's most sustainable capitals. Adelaide is surrounded by the most wonderful natural sites and even has plans in motion to become the world's first carbon-neutral city. Nestled among picturesque beaches, mountains, hiking trails and wine farms, residents and visitors to Adelaide are spoiled for choice with a new weekend mission every week!
Glenelg, Brighton and Port Noarlunga are some of the most popular beaches nearby the city, while the famous Barossa Valley just outside Adelaide is a major attraction for wine lovers who want to explore Australia's amazing local wines. If you're looking for a peaceful spot to have a picnic, take the kids out to play or relax with a book underneath a tree, you don't even need to leave the city! You'll find safe and well-maintained public parks and nature reserves scattered all around Adelaide, ready to welcome you for a morning run or a lunchtime coffee break. Adelaide is certainly a dream home for nature lovers. If you are longing for clean air, plenty of outdoor adventures and undisturbed peace, this is the city for you.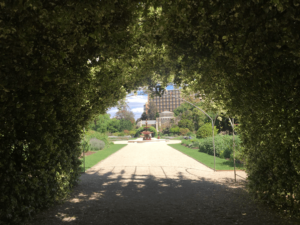 Locals have a strong community culture
Despite the social restrictions imposed by COVID-19, Adelaide has succeeded in keeping its warm local culture alive and thriving. Visitors to the city often observe how social and community-driven the city's locals are. There is a close-knit community among Adelaide's residents, who are known for their strong family bonds and long-lasting friendships. Many people who have been living here for a long time don't live more than 10 minutes away from their friends or the rest of their family.
The positive result of Adelaide's smaller size can also be seen in how generous, hospitable and inviting locals are towards new residents in the city. This laid-back way of life is a big bonus for people who want to enjoy a more leisurely lifestyle in a city that encourages its residents to get to know their neighbours. Another reason why Adelaide is such a popular choice for international students, remote workers and families!
In Adelaide, everything you need is only 20 minutes away
A great feature about Adelaide is the smart and efficient design of the city. Everything you need is no more than 20 minutes away! This is convenient and time-efficient, plus it helps the city to better manage public transport and ensure the streets are safe for pedestrians and cyclists. In this sense, Adelaide combines the best of both worlds: the peace and quiet of a slower pace of life along with all the benefits of living in the city!
Because locals are so used to their short daily commutes, longer trips to the city's outdoor areas are often left for weekend adventures. Charming small towns like Aldgate, Oakbank, Birdwood, Mount Barker and Hahndorf are less than an hour's drive from the city, where you can immerse in local culture, indulge in the countryside's fresh produce and come face to face with some of South Australia's most beautiful wildlife. If you're planning on moving to Adelaide, be sure to start compiling your weekend trip to-do list long in advance!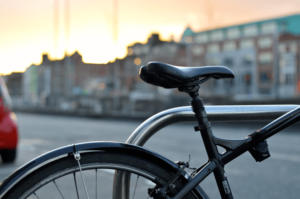 Are you interested in learning more about relocation to Adelaide, Australia and our relocation services? Claymore Thistle offers relocation services for corporate relocations, personal relocation, property management and buyer's assistance. We want to help you have the best moving experience possible!
Contact us today to book a free discovery chat.