Settling down in a new town or city is exhilarating and can leave you buzzing with the thought of new adventures and memories, but it is also terrifying, challenging and time-consuming. Relocation agents are the guardian angels of the moving process — right by your side from the get-go all the way to stepping into your new life in a city or country that may be foreign to you. Relocation agents help you save time and money because they know the ins and outs of the business, they can provide expert advice and guidance, and they take the stress out of the moving process so you can focus on the excitement of entering a new chapter in your life and mentally preparing for the big move.
If you are thinking about hiring a relocation agent and want to know more about what they do, which services they provide and how you can maximise your benefit when working with a relocation company, keep on reading!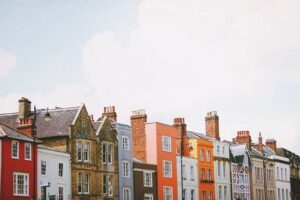 What do relocation agents do?
Relocation companies offer a range of valuable services to help make your moving process as simple and stress-free as possible. These services include employee relocation for companies who are transferring employees or making new job appointments, as well as personal relocation for families or individuals who seek assistance in their moving process. Relocation agents may also offer outbound relocation services to help you pack up your old home and assist in selling your car, house and furniture.
These services can be tailored according to your needs, your moving timeline and your budget. A relocation service package can include home search assistance where the agent will conduct viewings and negotiate the lease on your behalf, as well as booking flights, picking you up from the airport, arranging short term accommodation if needed and providing general guidance and advice. A more involved relocation package might include additional services such as city orientation, school and childcare sourcing, school enrolment assistance and preparing your new home by connecting utilities and internet, purchasing and installing furniture and more.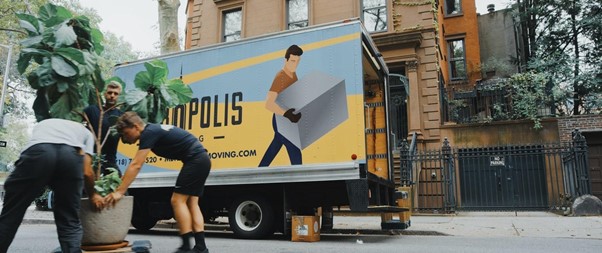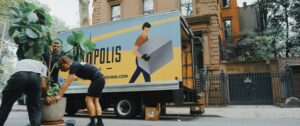 Which services do relocation agents provide?
Claymore Thistle offers three main relocation packages in Australia to choose from, each of which can be further tailored according to your needs. The Mini Mover package, for example, is a basic curation of services including Skype consultation, home search assistance where viewings and lease negotiation are handled on your behalf, a welcome pack, car hire assistance, flight bookings and general guidance throughout the process. Throughout the relocation process, our agents also provide recommendations on technical matters such as shipping, moving companies and bond cleaners.
The Mover & Shaker package includes extra services such as short-term accommodation, city orientation, airport transfers upon arrival, home setup assistance and local schools and childcare sourcing. The Moving Mountains package is equipped with even more services such as negotiating house purchase, arranging school interviews and assisting in the enrolment process, bond cleaning of your previous property, selling furniture and other belongings, as well as assisting with packing, shipping and cleaning.
Why should you use a relocation agent?
If you are moving to a city or country you have never visited before or are not well acquainted with, making big decisions can be extremely daunting. Picking a neighbourhood to reside in, purchasing a house or car, enrolling your kids in school, opening bank accounts, finding medical aid and insurance, figuring out the public transport system… Where do you even start? Relocation agents are your best bet at sorting out all the nitty-gritty tasks on the moving to-do list — they can even direct you to the best places to eat in town!
Using a relocation agent reduces the risk of running into any legal or administrative issues during the move, especially when relocating abroad. Your agent can help get you trustworthy advice on visa applications, immigration documentation and other paperwork that may be Greek to you. Relocations agents can also help you save money by calling on their valuable contacts such as movers they regularly work with, making helpful budget-friendly suggestions and even negotiating with rental or property agents on your lease or purchasing contract. Your agent can also arrange temporary accommodation that suits your budget so you don't need to spend a fortune on hotels and guest houses when you first arrive.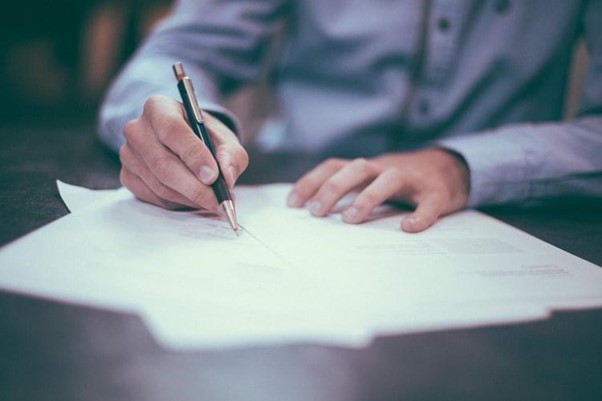 Your relocation agent offers a variety of solutions to suit your needs. They can answer all your questions and take care of almost every single gruelling detail of the moving process so you don't need to juggle a never-ending list of intimidating tasks at once. They may even be able to continue assisting you after the move is complete. On top of everything, having a friendly face in town can also help with adjusting to culture shock and answering all your burning questions about your new surroundings.
Personal relocation vs corporate relocation
Personal relocation is used by families or individuals who are immigrating or moving to a new city on their own account. One of the most popular services in personal relocation at Claymore Thistle is helping people find their new home. Having your relocation agent shortlist houses or apartments, check it out and negotiate the lease on your behalf is a major help so you can make decisions based on expert guidance instead of just looking at pictures online. Suburb analysis also comes into play when picking a new home. Your agent will help you choose the most suitable neighbourhood based on your most important needs such as proximity to schools/university/workplace, reliance on public transport, pets that need a safe outdoor area etc.
On the other hand, corporate relocation is a service used by companies who are transferring their employees or implementing workforce mobility. In addition to standard relocation services offered, corporate relocation will include additional support such as archiving employee data and storing preferences for future relocations, financial advice regarding tax, partner/spouse support and even a transfer service for the employee's first day of work.
For both personal and corporate relocation, outbound relocation services are available to prepare your old home by managing shipment and storage, selling unwanted goods and furnishings, selling cars, bond cleaning, final meter reads and disconnection, returning the keys to the rental agency, or selling the property.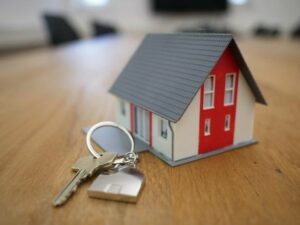 How to use a relocation agent
To maximise your benefit when using a relocation agent, do thorough research on potential companies and establish a good relationship with your allocated agent from the start — you'll potentially be working together for quite a while so you want to make sure the agent you're working with is a good fit for your needs.
Throughout the relocation process, communicate clearly what your priorities and expectations are to ensure you and your agent are on the same page. What exactly do you need your agent to take care of? What are you most worried or concerned about and require extra guidance with? What is your relocation budget? What is your desired timeline in terms of finding (or purchasing) a house, school enrolment, buying a car etc.?
Partnering with a relocation agent can lift mountains from your shoulders. Whether you are interested in personal relocation or need corporate relocation services for your employees, your future self will thank you for investing in the expertise of an experienced relocation agent. Claymore Thistle is your relocation specialist in Australia and offers you a wide range of relocation services in Australia!
Contact Claymore Thistle to book a free discovery chat for relocation in Australia!