Australia's River City, Brisbane, offers the perfect mix of urban excitement and laidback outdoor living. Thanks to its eclectic arts scene, vibrant local food culture, breathtaking hiking trails and 280 days of sunshine per year, Brisbane is a popular destination for holiday-goers, international students, long-term expats and the like. This multicultural city has something for everyone — from foodies and museum fanatics to sports fans and adventure daredevils. Fun fact: did you know that Brisbane will be hosting the 2032 Olympic and Paralympic Games?
If you are planning a visit to the beautiful capital of Queensland, take a look at the top 10 best things to do in Brisbane.
Visit the Lone Pine Koala Sanctuary
Australia is known for its weird and wonderful wildlife. If you want to get up close to Australia's famous animal kingdom, Brisbane will not disappoint! Located just outside the city centre is the Lone Pine Koala Sanctuary, home to over 100 species of koalas and kangaroos along with more than 70 species of other Australian animals including wombats, snakes, crocodiles, wallabies and kookaburras. Lone Pine is the oldest and largest koala sanctuary in the world, offering a myriad of family activities such as animal feeding, demonstrations, talks and more. The sanctuary's tranquil natural setting will transport you to a whole new world and ensure an unforgettable experience.
Visit the Brisbane Botanic Gardens
If you prefer plants over animals, the Brisbane Botanic Gardens is the place for you. The city is rich in green spaces like public parks and gardens, of which the Botanic Gardens is definitely a standout. This heritage-listed garden is nearing its 200th birthday and houses a selection of attractions such as the Bamboo Grove, the Tropical Display Dome, the world's largest collection of Australian rainforest trees and the Hide 'n' Seek Children's Trail that runs through the forest. The garden is located at the foot of Mount Coot-tha, Brisbane's tallest mountain (and another must-visit which we will get to in a minute). A trip to the Botanic Gardens is the perfect budget-friendly activity for relaxing and making the most of Brisbane's sunshine weather.
Scale Mount Coot-tha
Serving as the backdrop for the Botanical Gardens, Mount Coot-tha is one of the most magnificent sights to see in Brisbane. Standing tall at around 300 metres above sea level, the mountain has the highest peak in the city. There are tons of things to do in the area surrounding Mount Coot-tha. Recharge with a morning yoga session, stroll through the forest, have a picnic beneath the trees or strap on your hiking boots and venture to the summit. For those who don't want to break a sweat, there are plenty of bus tours taking visitors to the lookout point where you will be treated to unmatched views over Brisbane — the ideal scenic spot to enjoy dinner or sundowners at the end of the day! Outdoor enthusiasts can also add Lamington National Park and Springbrook National Park to their list of hiking adventures.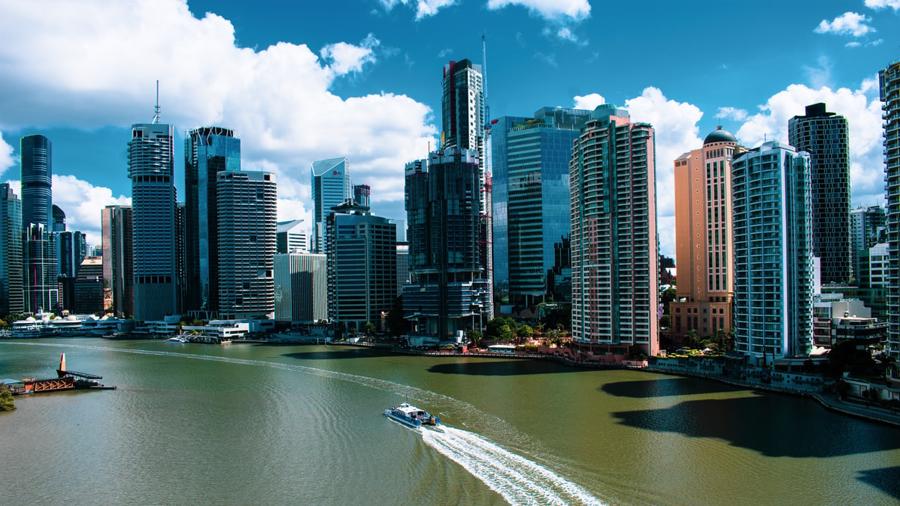 Cruise along the Brisbane River
No trip to Brisbane is complete without a cruise down the river! The Brisbane River is after all one of this city's most distinguishable landmarks. The river runs through the centre of Brisbane and offers a front-row seat for the hustle and bustle of the CBD. Multiple river cruise options are available throughout the day, whether you are looking for a quick activity to fill a lunch break or want to indulge in a three-hour-long afternoon excursion with dinner, drinks and a city history tour included. You can even opt to rent an electric boat and pack a picnic basket for a leisurely brunch cruise on the serene waters of Brisbane.
Go island hopping
Thanks to Brisbane's coastal location, there are several small and idyllic islands positioned around the city. North Stradbroke, Moreton and Fraser are a few of the most popular islands scattered off the Brisbane coast. If you want to exchange the buzz of the city for a quiet day next to the waters, a day or two of island hopping may be just what you need. North Stradbroke Island, also known as Straddie or North Straddie, is known for its abundance of koalas and kangaroos that can be spotted in the wild all over the island. This island is also a dream destination for surfers and scuba divers. Moreton Island is a tropical oasis with some of the best spots for snorkelling, camping and photography in the Brisbane area. The go-to activity on Moreton Island is to hire a 4×4 vehicle to take on the sandy beaches and sleep beneath the stars — what better way to commemorate your time in Brisbane?
Take a trip to the Gold Coast
If hopping around Brisbane's surrounding islands isn't a big enough adventure for you, why not pack your bags and set out for a weekend trip to the stunning Gold Coast? This region is located about an hour's drive south of Brisbane on the east coast of Australia and is a popular holiday destination thanks to its unbeatable surfing spots, hiking trails and laid-back way of life. Although the Gold Coast is a tourist hotspot, there is a big community of permanent residents and long-term expats. This is the city break of dreams if you are looking for a weekend packed with amazing dining experiences, shopping at surf shops and getting that golden Gold Coast tan while sipping on a cocktail at a beach bar!
Hang out at a farmers market
Brisbane is well-known for its slow living farmers markets where you can find anything from artisanal bread and organic vegetables to handmade jewellery and vintage clothing. Hanging out at a farmers market over the weekend is part of local Brissie culture! This is the perfect way to see a different side of Brisbane, enjoy top-notch food and live music, meet new people and explore a few of the city's hidden gems. The Jan Powers Farmers Markets, the Brisbane City Markets, the Saturday Fresh Markets and the Nundah Farmers Market are only a handful of Brisbane's markets to visit.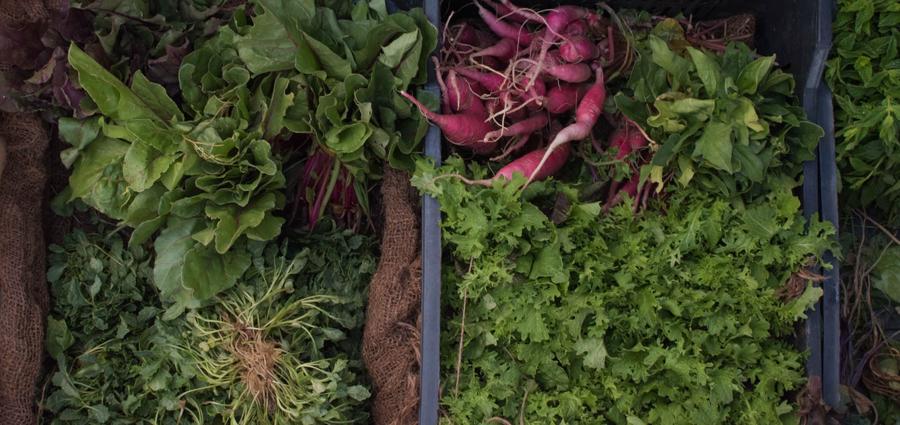 Get inspired by modern art
If you are looking for a peaceful and inspiring way to spend your day, an art gallery tour is a great idea. Art lovers will be spoilt for choice in Brisbane with a wide selection of art galleries to visit. The Queensland Art Gallery & Gallery of Modern Art (QAGOMA) is a must-see in Brisbane. Budget travellers are in luck since the galleries at the QAGOMA are mostly free to enter, although exhibitions may have an entrance fee. The gallery is home to over 19,000 pieces of art and offers regular tours, workshops and interactive installations. The QAGOMA's Children's Art Centre is also particularly popular among families with kids.
Learn about Aboriginal culture
Aboriginal culture holds an important place in Australia's history. Follow your visit to the QAGOMA with a trip to the Queensland Museum and Science Centre where you can learn about Australia's Aboriginal history. The museum has been documenting and preserving Queensland's natural and cultural heritage for over 150 years and is home to more than a million preserved items that represent the state's history. The museum has a diverse selection of exhibitions and events for visitors of all ages, whether you are interested in science, cultural heritage or natural history. This is also an excellent option for families with kids since the museum offers plenty of events and activities for children.
Visit Queensland's biggest planetarium
Last but not least, a trip to the Sir Thomas Brisbane Planetarium is the perfect activity for the rare occasion of a rainy day in Brisbane. As the biggest planetarium in Queensland, this will be a definite highlight during your visit to Brisbane. Established in 1978, the planetarium is loved by people of all ages and receives more than 150,000 visitors per year. The planetarium presents over 1,300 shows per year, including a star knowledge exhibit featuring Aboriginal and Torres Strait Islanders Elders. The display areas and mini theatre can be accessed for free while a fee is charged for the observatory and the popular Cosmic Skydome.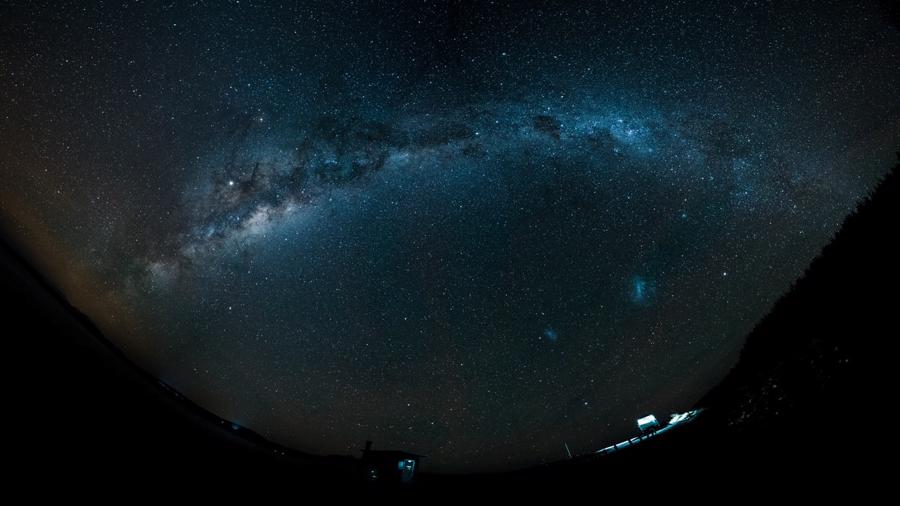 Ready to move to Brisbane?
Reach out to Claymore Thistle today to book your free consultation for corporate relocations and relocation services