Are you thinking of moving to Australia? Perhaps you received an exciting new job offer or simply want to start a new chapter in the largest country in Oceania. Australia is a fantastic place to live and work with vibrant cities, a scenic countryside and magnificent natural landscapes ranging from white sand beaches and waterfalls to luscious forests and mountains. Not to mention the great tropical climate, inviting culture, diverse animal life and abundant career and educational opportunities.
However, the relocation process can be lengthy and burdensome, especially if you are setting out to move on your own and do not have a company or employer to assist in applying for a visa, finding accommodation and settling into your new home. But there's no need to feel overwhelmed! We've compiled this concise guide on how to relocate to Australia, covering all the basics and most important factors you need to consider in your moving journey.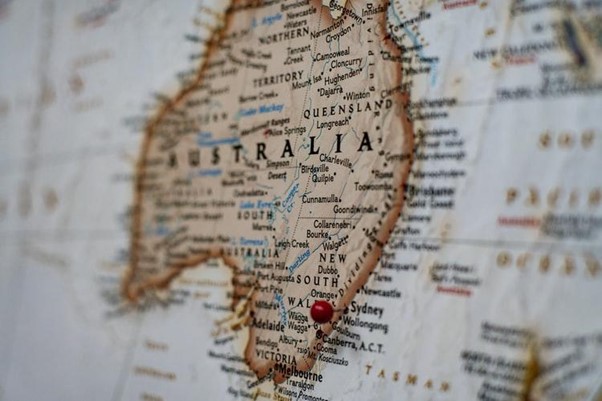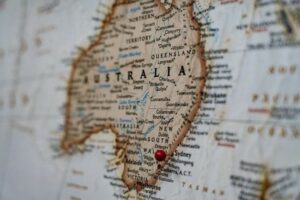 How do I get started?
Obtaining a work visa is the first major step in the relocation process since you cannot move to Australia without it — except for New Zealand citizens, the majority of which can visit, live and work in Australia without a tourist or work visa. Once you have decided when to move and your visa is approved, you can start looking for accommodation, research schools and daycare options for any children in the family and look into all the other details such as healthcare insurance, a phone plan, new bank accounts, renting or buying a car and getting a valid driver's licence.
(For a handy checklist just add your details to our contact page to help you prepare for departure!)
Visa regulations
The Australian government offers many types of visas depending on the specifics of your work and family situation. Each visa application has its own set of requirements, the most common of which includes English language competence, health examinations and practising an eligible profession. Most work visas are accompanied by family visa applications, enabling you to bring eligible family members with you to Australia.
There are a few different work visas you can apply for (or get nominated or sponsored for by your employer), including visas for skilled workers, highly specialised workers, short-term workers, trainees and more. Another option is the Business Talent visa, which is suitable for experienced business people and investors who want to develop a new or existing business in the country. This visa, among others, equates permanent residency, although it is rather costly.
If you want to become a permanent Australian resident, you're in luck since Australia is one of the easiest countries to achieve this. Expats who have been living in Australia for at least four years with a permanent visa (such as a work visa, business/investor visa or family visa) qualify to write a citizenship test, after which they can obtain permanent residency. There are many benefits to this — eligibility to remain in the country indefinitely, voting rights, and it makes it easier (maybe a little cheaper too) to buy a house here!
Work, schools and higher education
If you're looking for work in Australia, the safest option is to apply for a job at a company or registered employer. While the country offers various visa options for self-employment, these applications require business experience, a detailed business plan and sufficient funds to support your entrepreneurial venture.
As of July 2020, the national minimum wage in Australia is AU$19.84 per hour or AU$753.80 per week while the average annual salary is around AU$90,000. Some of the most in-demand jobs in Australia include IT careers, data scientists, cloud engineers, developers and project managers. The most popular self-employment jobs include software developers, graphic designers, online sales representatives, childcare workers, online tutors, customers service assistants and other freelance or part-time positions, often in the digital or creative sphere.
Australia is known for its top-quality schools, colleges and universities, and is one of the countries with the most international students in the world. The University of Melbourne, University of Queensland, University of Sydney, Australian National University and University of New South Wales are some of the best-rated universities in Australia, and are very popular among international students. Tuition fees for higher education are quite steep, on average totalling AU$15,000 to AU$33,000 per year for an undergraduate degree. These fees may be even higher for international students, which is why tertiary education is another area where permanent residency proves beneficial.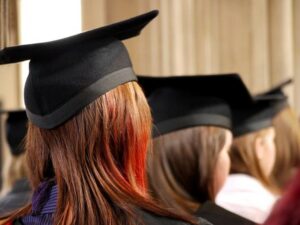 Accommodation: rent or buy?
Many landlords in Australia use the 100-point system to screen potential tenants. This is a simple identity verification system where you need to provide a total of 100 'identification points' in the form of various official documents. A birth certificate and passport equal 50 points, for example, while a driver's licence scores 60 points.
Rental prices vary between different cities, with Sydney and Melbourne being at the pricier end of the scale while Perth is the most affordable Australian capital city to live in. The average rent per week in Australia was around AU$450 in 2019, although this can vary widely depending on the size, location and condition of the house or flat.
Renting in Australia as a foreigner is a bit more complicated than it is for locals, not only in terms of paperwork and providing references from previous landlords, but also when it comes to choosing the right neighbourhood for your needs and negotiating the best possible deal with rental agents. If you work with a relocation company in Australia, your agent can shortlist potential houses according to your preferences and budget (after conducting thorough neighbourhood analyses to pick the most suitable area for you to live in), set up viewings and negotiate the contract on your behalf.
Your relocation agent can also arrange temporary accommodation so you can live comfortably while saving on expensive hotels until you find your forever home. Once you decide on a rental property, you will need to pay a security deposit equal to 1-2 months' rent. Standard long-term leases in Australia are typically 6-12 months.
If you are interested in buying a house, you will once again be better off working with a professional relocation agent who can assist you during this process. Foreign non-residents and temporary residents are allowed to buy property in Australia, although the specific requirements may differ based on the type of visa you hold. Most visa holders can apply for a mortgage of 80-95% of the property value, depending on the type of visa, their income bracket and employment security.
Relocating pets
Although it requires some planning in advance, you don't need to worry about leaving your beloved pets behind when moving to Australia. Most common cat and dog breeds from approved countries are allowed into Australia while some restrictions are in place for other animals such as birds, rabbits and horses. (You can view the detailed rules on which animals and breeds are permitted into the country here.)
Domestic animals that are allowed into the country are categorised in three groups, each of which comes with its own set of import regulations. Group 1, which consists of dogs and cats coming from New Zealand, Cocos Islands and Norfolk Island, does not require an import permit, while Group 2 and 3 require a permit priced at AU$480 for the application and AU$240 for additional animals.
Have any other questions or concerns about relocating to Australia? Working with an experienced relocation agent is the number one solution to easing the often complicated and strenuous process, whether you are interested in personal relocation or corporate relocation.
Contact your relocation agents Australia ,Claymore Thistle, today to book a free discovery chat for moving to Australia!