Are you thinking of moving to a foreign country? Relocating internationally is a big change and requires months of careful planning — applying for the right visas and work permits, deciding on the right city or suburb to live in, finding accommodation that suits your needs and budget, arranging for all your belongings to be shipped to your new home… The long to-do list can easily cause your anxiety levels to skyrocket. But, if you have the right support, making the move to a new country can be the most exciting adventure you've ever embarked on!
Whether you are moving for work, study, to be with family, or simply to explore a different part of the world, this article will answer all the questions you may have about the global relocation process.
Why you should move to a new country
First things first, why is it a good decision to move to a different country? While global relocation can be a costly and complicated process, there are countless benefits for those who are able to accommodate such a big move in their lives. With more and more people working remotely and starting their own businesses, the possibilities for living abroad are more abundant than ever before. Depending on where you move to, you could even save money by lowering your living expenses. For this reason, many people are migrating away from cities in search of a quieter, more affordable lifestyle while continuing to build their careers thanks to remote working opportunities.
Moving abroad allows for a fresh start, which could be exactly what you need if you are feeling stuck in your career or personal life. Stepping into this new adventure could also bring a new community of people into your life, which will further aid in broadening your perspectives. Beyond exciting possibilities such as learning a new language, advancing in your career and making new friends, embarking on a global relocation mission will help you to step out of your comfort zone and get to know yourself better than ever before. If you are moving with other people such as your family, partner, or a couple of friends, you will find that your relationships grow even stronger.
Personal global relocation versus corporate global relocation
The global relocation process depends on the type of relocation, namely personal relocation or corporate relocation. Personal global relocation services are used by families or individuals who are moving to a new country without the support of an employer. When enlisting personal relocation services, most people seek support with obtaining the correct visas, shipping their belongings overseas, and renting or purchasing a house.
Corporate global relocation services are typically used by companies who are transferring their workers to a different branch. Corporate relocation services offer the same support as personal relocation services and can be tailored according to your unique needs and budget. When enlisting corporate relocation services, a company could also benefit from added offerings such as financial advice and tax consultation, partner/spousal support for the employee(s) being transferred, archiving employee data and storing preferences for future relocations, and providing transfer service for the employee's first day of work.
Factors to consider in the global relocation process
So, you've decided to move abroad but you have no idea where and how to start preparing. Let's break the global relocation process down into the most important factors you need to consider when planning your move (luckily, each of the bullet points below can be ticked off your to-do list simply by getting the right professional support from a local relocation expert):
Obtaining the right visa is crucial in the relocation process. Since visa regulations differ for each country and are further impacted by your country of origin, you will need to work through a lot of information to ensure you are eligible for the visa or work permit you need to apply for. Enlist professional help to prevent any costly mistakes in this step.
Travel arrangements. From booking flights and cars to arranging for international shipping and pet relocation, you will need to get your travel arrangements in order as soon as possible. Once you have a date of arrival, everything else usually starts to fall in place around these arrangements. If you are working with a relocation agency, the relocation consultant will be able to assist you in all of your travel arrangements.
Pet relocation. If you plan on moving your pets with you, it is important that you start this process at least six to seven months before your departure. Working with a trusted pet relocation expert will help you execute this move safely and seamlessly. Arranging vaccinations, blood tests, health certificates, travel permits and transportation — all of these administrative tasks can be handled by a pet relocation agency.
Suburb analysis. If you are moving to a new country or city, it can be daunting to decide where in town you are going to live. To ease this process, you could call on professional help in order to conduct a thorough suburb analysis to find the neighbourhood that answers to all your needs and preferences. Perhaps you are looking for a quiet, family-friendly neighbourhood, or maybe you prefer the hustle and bustle of living in the CBD. Don't have a car? You may want to pick a suburb that is easily accessible via public transport. Budget-wise, you are also more likely to find affordable housing the further away you move from the city centre.
Home search and property management. Finding the right home is one of the most important considerations in the global relocation journey. Whether you are renting or buying a new property, or you need property management assistance to sell or rent out your current property, you can get the right home search assistance from professional real estate agents who know the local market. We'll talk more about navigating the foreign property market in just a minute.
School and daycare. Picking the right school or daycare to send your children to is difficult enough as it is. When moving abroad, you also need to factor in that different countries and regions have varying educational requirements. Your relocation agent will be able to answer all your questions about school levels and entry requirements, and can even help you arrange interviews with prospective schools and daycare facilities in your new town.
Navigating the property market in a foreign country
Many people who are relocating globally are most concerned about where they are going to live. While many of the other administrative steps in the global relocation journey are mostly straightforward, it gets more complicated when it comes to picking the right city and suburb, choosing between renting or buying a house, negotiating contract agreements, finding the right schools and daycare facilities for your kids, and making sure your pets arrive safely in your new country.
Then there is the question of whether you should ship your belongings to your new home or opt to invest in new furniture. Are you going to buy a car or rely on public transport? Is your new neighbourhood pedestrian-friendly and safe for kids to play in? What will your daily commute to work or school look like? What are your rights and responsibilities as a tenant or homeowner in a foreign country?
Don't stress. While all of these decisions may be enough to send you running for the hills, there are people who are trained and experienced in taking care of all your concerns regarding global relocation. Working with a buyer's agent or a property management expert in your new country of residence will help you find the dream home that ticks all your boxes. Navigating the foreign property market doesn't have to be as scary as you might think!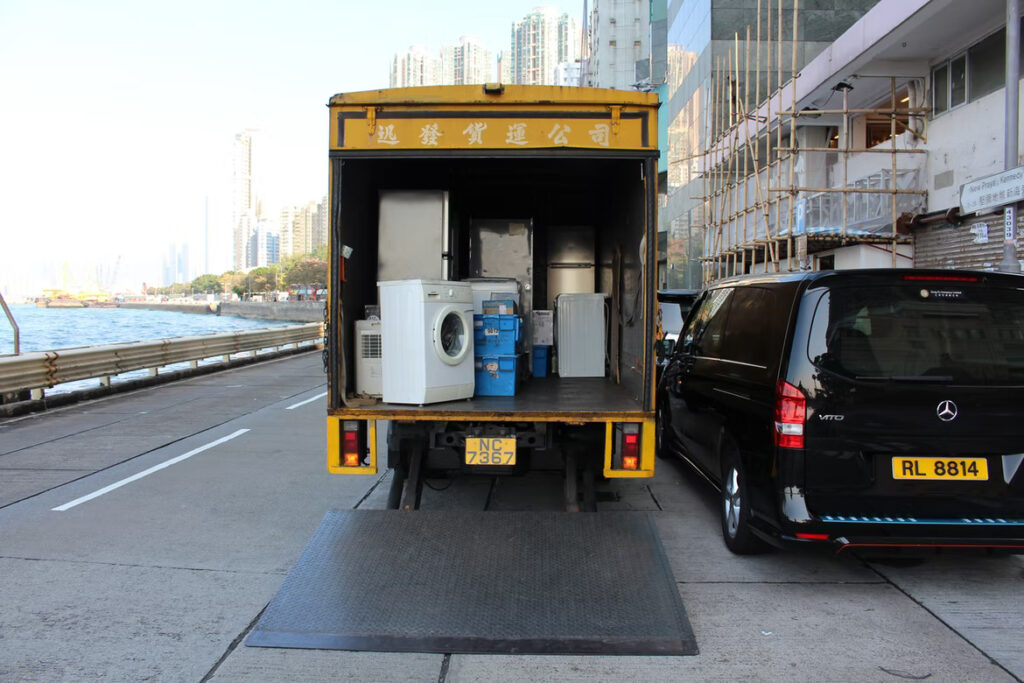 Enlisting professional global relocation services
A buyer's agent will offer support from the very start of the process until you have settled into your new home — from identifying available properties that meet your goals and budget, providing detailed location guidance, and arranging and conducting viewings on your behalf to negotiating and closing contracts, conducting property inspections, and assisting in the appraisal, loan approval and title insurance processes.
When relocating to a new country, you can also benefit from professional property management services. If you are planning on selling or renting out your existing property, the right property management services can go a long way to ensure that your investment continues to pay off in the long run. A property management expert can provide support ranging from property maintenance, account administration and property market valuations to property inspections, tenant screening and ongoing tenant management.
Beyond the big stuff outlined above, there is a myriad of smaller tasks that might slip your mind. Airport pickup upon arrival, getting oriented in your new town, arranging for temporary storage facilities, relocating your furniture, and connecting your utilities such as internet, gas and electricity in your new home are all additional services that can be provided by your relocation agent to ease the process of settling down in your new home.
Ready to move to a new country?
Reach out to Claymore Thistle today to schedule a call for a wide range of global relocation services.